Milan Men Fashion Week: Day 2
After the first exciting day of Milan Men's Fashion Week, here is the report of my second day.
The first fashion show I attended was the one of D
AKS, a
fashion show that caught my attention especially for the atmosphere created. It was opened by some violinists who have thus inaugurated the catwalk, beautiful music from the great classics of Maria Callas to one of my favorite operas: The Bolero.
The collection reflects the style of the English gentleman, elegant both in mind and manners. The clothing and luggage evoke an impeccably dressed gentleman. The colour palette is elegantly neutral, with whote, black and grey dominating. Knitwear occupies an impotant place in the collection, accessories also play an important role, particularly bags.
Dopo il
primo, entusiasmante, giorno
di Milan Men Fashion Week, ecco qui il resoconto della mia seconda giornata.
Il primo fashion show a cui ho assistito è stato quello di
DAKS
, una sfilata che ha catturato la mia attenzione soprattutto per l'atmosfera creata. Il tutto è stato aperto da alcuni violinisti che hanno così inaugurato il catwalk, musiche bellissime a partire dai grandi classici con
Maria Callas
per poi concludersi con una delle mie opere preferite:
Il Bolero
. In questo clima così fantasioso e pittoresco è stata presentata la nuova collezione maschile, primavera-estate 2014. L'uomo Daks è un gentiluomo inglese, elegante nell'anima come nella maniera, un aristocratico, uno scrittore, un compositore, forse un poeta. Gli abiti doppiopetto con giacche leggermente lunghe, sono i protagonisti assoluti, sia in piquet bianco che in pregiate lane inglesi. Giochi grafici in bianco, nero e grigio. Le minute fantasie dei tessuti da cravatteria si ritrovano sia sulle camicie, che sulle giacche e sui pantaloni. La maglieria, come sempre nelle collezioni DAKS, ha uno spazio importante, così come gli accessori, soprattutto le borse.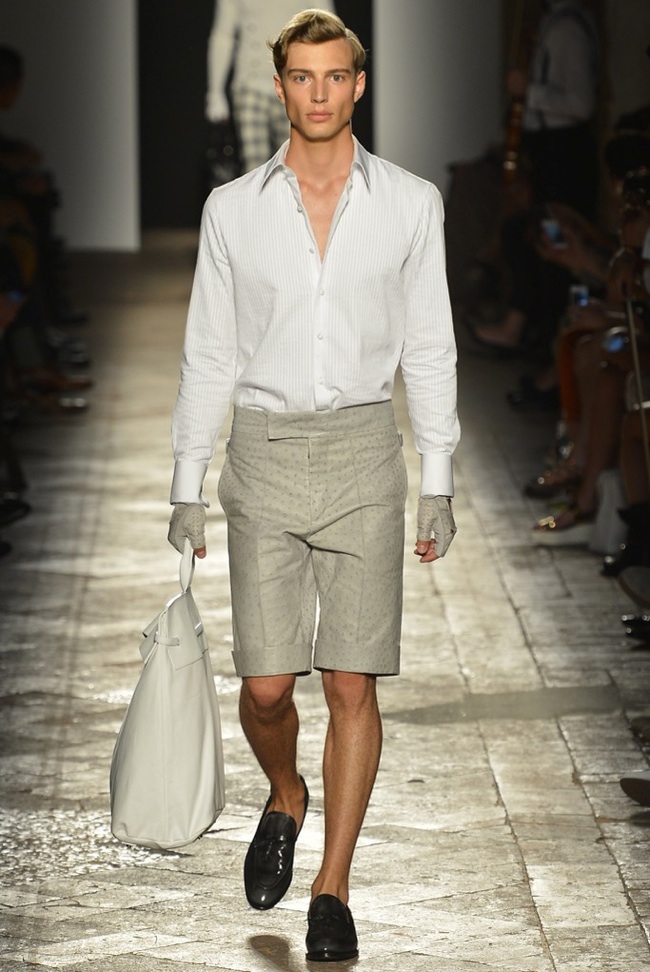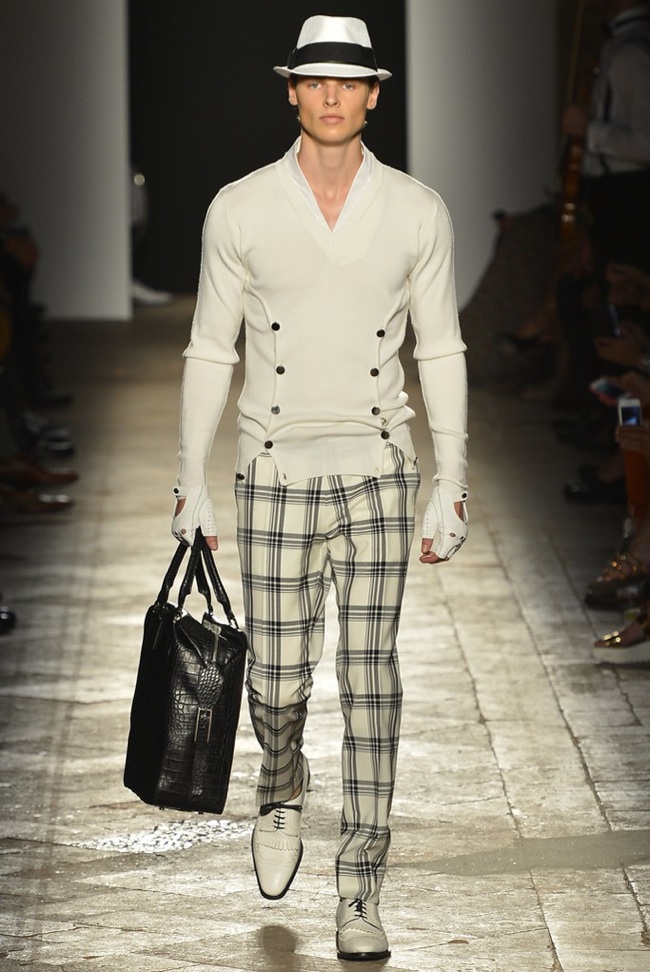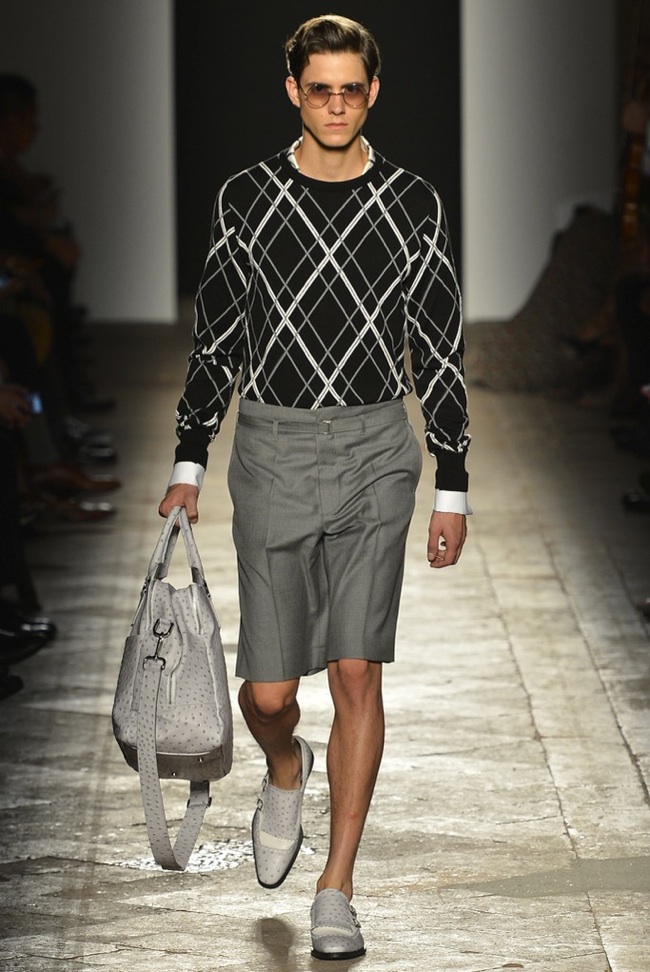 Another fashion show of the day was the one of Jiwenbo, a new entry of the catwalk in Milan. The splendid setting of Palazzo Serbelloni was transformed for one night in a nineteenth-century palace to host the show of the Chinese designer Jiwembo, which debuted in the calendar of Milan Fashion Week Sunday, June 23 at 8:00 pm. Here are some photos of the fashion show:
Altro fashion show del giorno è stato quello di Jiwenbo, una new entry della passerella milanese. La splendida cornice di Palazzo Serbelloni si trasforma per una notte in una reggia ottocentesca per ospitare la sfilata del designer cinese Jiwembo che ha debuttato all'interno del calendario di Milano Moda Uomo domenica 23 giugno alle ore 20.00. Di seguito alcune foto della sfilata: